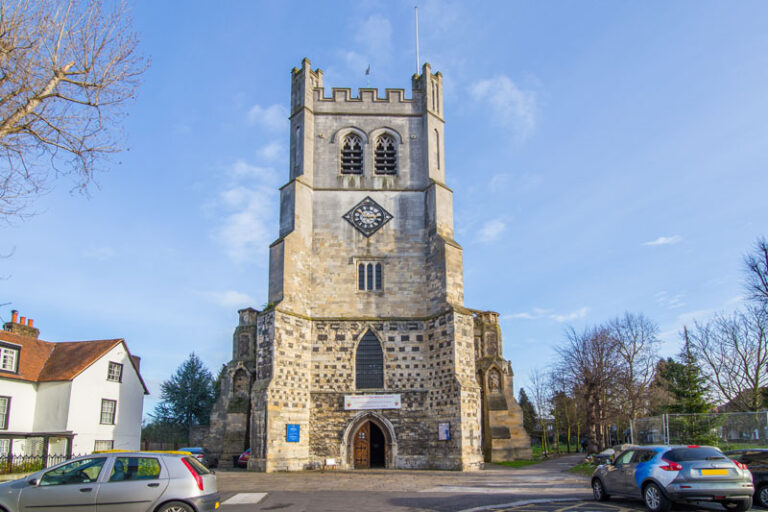 Waltham Abbey
Waltham Abbey is a traditional market town situated within a stone's throw of Epping Forest in Essex. Boasting an impressive church and abbey at its centre, the town is located 15 miles northeast of busy central London and attracts an array of visitors and tourists every year due to its rich history, natural beauty and community-centric village ambience.
Did You Know?
David Beckham is a regular at Tony's Pie & Mash in Market Square
Waltham Abbey takes its name from the Abbey Church of Waltham Holy Cross, an ancient yet important monument in the town's long colourful history
English journalist, newsreader and broadcaster Kate Silverton was born in Waltham Abbey in 1970
Why Waltham Abbey?
With an exceptional variety of independent shops, Waltham Abbey also offers beautiful, green spaces stepped in serenity such as the Dragonfly Sanctuary and Tree Park. Amidst the serene countryside of Essex and only a short train journey away from central London, residents enjoy the best of both worlds.
A short journey will bring you to the London Underground's central line and British Rail Station, while the M25 motorway is conveniently located only a stone's throw away. With an excellent selection of schools and a bustling local economy offering a variety of produce, dining out and activities to interest everyone, Waltham Abbey combines peaceful surroundings with the vitality of small-town life.
Architecture & Property
Waltham Abbey is a historic market town. As a result, there are a number of beautiful traditional-style homes available in the area. You'll find a mix of period country houses, town-centre cottages and Victorian properties as well as a unique combination of quaint bungalows, modern detached, semi-detached homes and terrace properties.
Going Out
Residents and visitors alike are undoubtedly spoilt for choice when it comes to enjoying an evening out. Waltham Abbey boasts a variety of restaurants and cafes offering both traditional British cuisine and international fare. There are three wonderful 16th-century pubs in the main square. In fact, Waltham Abbey once held a Guinness World Record for the most pubs per square mile.
Saporéarte is a popular Italian restaurant on Sun Street, a pretty street in the centre of town that has been fully pedestrianised. The centre of town also boasts plenty of pubs, including the atmospheric Welsh Harp, The Sun, The Angel, The Green Dragon and The Queens Arms.
Local Amenities
In Market Square, you'll find The White Witch, a witchy store which describes itself as "the number one shop for every witch, Wiccan, pagan, druid and occultist".
There are several large national and international supermarkets nearby, including a Tesco and a Lidl. There's also a TK Maxx at Highbridge Retail Park nearby, as well as a Pavilions Shopping Centre and Fishpools Furniture Store in Waltham Cross
Sun Street really does live up to its name. It's fully pedestrianised with a bustling, happy vibe, boasting restaurants, cafes, a small local supermarket and an independent butcher.
The Market Square has two markets a week on Tuesdays and Saturdays, a favourite for residents and visitors alike.
Green Spaces
Waltham Abbey is on the edge of a rural area, with Epping Forest to the east and the rivers, streams and canals of the glorious Lee Valley Regional Park to the west. There are also the Abbey Gardens and Cornmill Meadows in Waltham Abbey, which serve as a sanctuary for dragonflies and damselflies.
Education
Waltham Holy Cross in Quendon Drive, Leverton Infants in Honey Lane, and Hillhouse CofE in Ninefields are all state-run primary schools that have a good rating from Ofsted.
Comprehensive schools can be found in the surrounding towns of Waltham Cross and Enfield. Lea Valley High located in Bullsmoor Lane in Enfield is a co-ed school educating students from age 11 – 18. St Mary's, located in Lieutenant Ellis Way in Waltham Cross, and Bishop Stopford's School, located in Brick Lane in Enfield, are all rated good.
Ark John Keats Academy is a Free School which opened in September 2013. A co-ed educational institute educating children from age 4 – 18, it's rated excellent by Ofsted and is considered one of the best schools in the area.
Transport Links
Trains
Trains from nearby Waltham Cross take about 30 minutes to Liverpool Street. Some commuters change at Tottenham and take the underground into the city. Central Line Tube services are also available from nearby Loughton.
Buses
Waltham Abbey is well connected with buses running frequently to and from central London as well as across the Northern areas of the city. Available buses include the 35, 620, 251, 66, 86, 211, 212, D87, 505, 66A, 13A, 13C, 13, 14, 22A and 22.