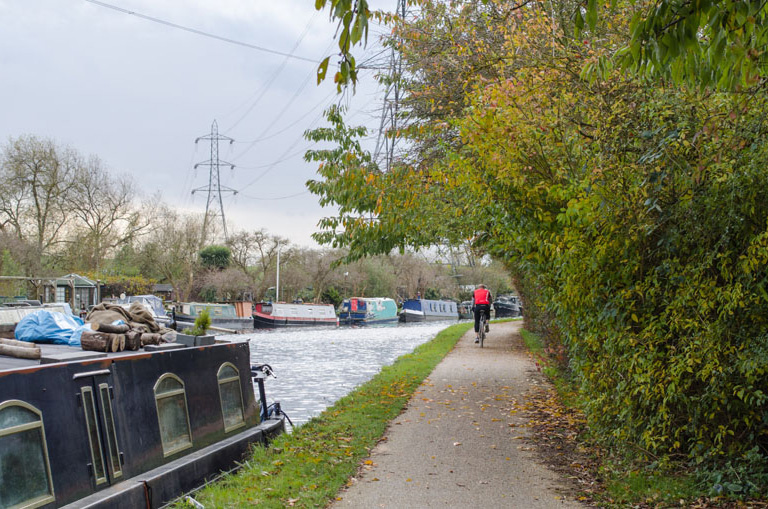 Located within the vibrant London Borough of Haringey, Tottenham is an up-and-coming area best known as the home of Tottenham Football Club and the Tottenham Hotspur Stadium. Currently in the throes of regeneration and development, Tottenham has retained its historical character over the years as seen in its tree-lined streets, period buildings and lush green spaces.
Did You Know?
Adele, a British singer famous for her incredible vocals, was born in Tottenham in 1988 before moving to Brighton with her mother in 1997. She later spent her teen years in the South London borough of Lambeth.
Tottenham's famous football club, Tottenham Hotspur FC, is the third most successful club of all time in the FA Cup.
London's only rollerskating rink, Rollernation, hosts regular DJ nights and is located in Bruce Grove in Tottenham.
Why Tottenham?
Boasting London's best transport links, a strong community-centric vibe and a rich history, Tottenham is a diverse and vibrant area known for its rich cultural diversity and strong neighbourhood ties.
Tottenham has a long and fascinating history. The area's subdistrict Seven Sisters gets its namesake from seven elm trees that were planted encircling a walnut tree on Page Green Common as early as the 17th century. Although the trees are gone, the name remains to this day – seven hornbeam trees were planted as a homage to the seven sisters in 1996, with the late MP for Tottenham, Bernie Grant and five families from the area in attendance.
Architecture & Property
There's a little something for everyone in Tottenham. The area boasts an ecliptic mix of old and new, with a plethora of Victorian, Edwardian and Art Deco style homes and terraces. Tottenham is currently in the throes of regeneration and development, with more modern builds popping up all over the hamlet.
Going Out
Tottenham offers a variety of amenities, with a number of vibrant cafes and restaurants peppered throughout the area. The Engine House Café is a local favourite, serving up delicious coffee, cake and food in the historic engine house – hence the name. Constructed in 1894, the engine house was constructed to host a steam engine that pumped water through the reservoirs and supplied the Victorian Engine House, another listed building nearby.
Every Saturday morning, Tottenham residents gather at the recently refurbished Holcombe Market. Boasting a row of traditional independent shops, you'll find Wine & Rind, a local favourite for a 'fancy toastie', Thompson's Seafood, Prestige Patisserie and Reggae Village as well as Hall's Greengrocers, where you can grab a bargain on your fruit and vegetables.
If you're looking for a little art and culture, the local Bruce Castle Museum in Bruce Grove regularly puts on special exhibitions. Just north of Tottenham Hale, there's also the Grow community garden which teaches school groups about veggies. By night, the community-centric building is transformed into a nightclub. All proceeds from club nights go back into the community and fund more gardening projects for students and young people. For a night out, there's also Mona's Bar, a mid-century cocktail bar, and the High Cross pub.
Local Amenities
If you're looking for a local gym, look no further than Stronghold – an enormous climbing and bouldering centre housed in a large warehouse. It's London's largest indoor bouldering space.
Rollernation in Bruce Grove, a local favourite offering DJ nights and oodles of fun, is London's only rollerskating rink.
Tottenham's Lee Valley Leisure Centre is a large athletics facility serving London and the South East of England. The centre has previously hosted the Invictus Games and boasts cutting-edge sports science and physiotherapy suites.
The famous High Cross pub boasts exceptional food and drinks in a surprisingly beautiful setting – the building used to be a public toilet!
Green Spaces
Tottenham borders a vast water reservoir with the Tottenham marshes to the south, which is home to a varied array of wildlife. There are also a plethora of recreational facilities and several historically significant heritage sites to be enjoyed.
With the Lee Valley right at your doorstep, you'll have access to miles of lush, open space. The 50-mile Lee Valley Walk follows the River Lea's path from its source in Leagrave, close to Luton, to the Limehouse Basin close to the famous Thames.
Down Lane Park between Park View Road and Ashley Road is a local favourite. It features two football fields, three floodlit tennis courts, an outdoor gym and a mini BMX track.
Education
There are plenty of private and public schools in Tottenham to choose from. On Elm Park Avenue, there's Crowland School and on Glendish Road, there's Harris Primary Academy Coleraine Park. Both schools have an outstanding Ofsted rating.
Harris Academy Tottenham, a co-ed school supporting students from ages 4 – 18 is also rated outstanding, as are the following comprehensive schools: Gladesmore, a co-ed school for ages 11 – 16 in Crowland Road and Eden Girls' School Waltham Forest for students aged 11 – 18 in Blackhorse Lane.
In Broad Lane, you'll find Ada, the National College for Digital Skills. A co-ed college for young adults aged 16 – 18, Ada is named after computing pioneer Ada Lovelace and specialises in gaming and app development education. It is rated good by Ofsted.
Transport Links
Trains
Straddling the historic A10 which runs right up to Lincoln and York, Tottenham is situated only seven miles north of central London and boasts excellent transport links into the city. Seven Sisters and Tottenham Hale are both on the Victoria Line, which offers a quick journey into the West End and only 20 minutes to Oxford Circus. South Tottenham is on the Gospel Oak Line to the Barking Overground Line, and the two stations also have services straight to Liverpool Street in the centre of London taking approximately 25 minutes.
Buses
In terms of public transport, Tottenham is well-connected to the centre of London. Several buses run through the area, including the 617, 217, W3, 349, 341, 318, 279, N279, 259, 243, 149, 144, 123, 231, 476, 444, L1 and L2.
Cycle
Transport For London (TfL) has recently built a cycle route that connects White Hart Lane Stadium to Liverpool Street Station, meaning it's now easier than ever to cycle in and out of London's busy central city from Tottenham.