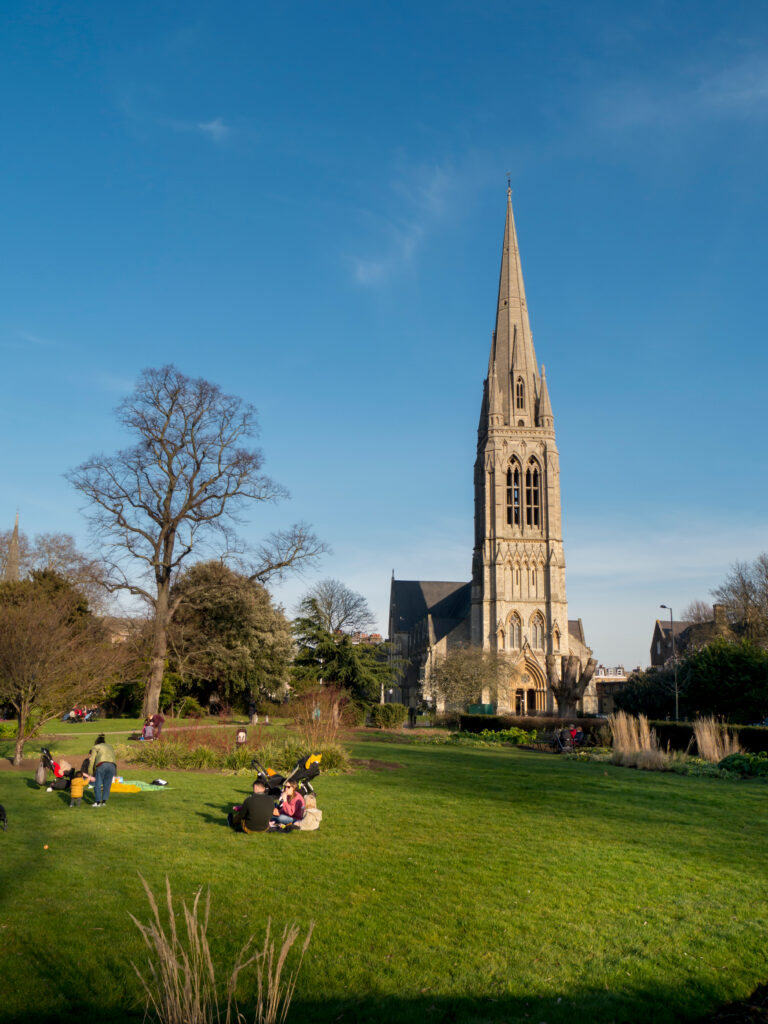 Combining east London cool with the cosmopolitan ambience of the leafy Northern suburbs, there are very few localities left in London that still offer the zest and charisma of Stoke Newington. Boasting a dazzling array of trendy cafes, restaurants and other amenities, it's a popular and vibrant spot for families, working professionals, young people and artists alike.
Did You Know?
Parts of the video for Amy Winehouse's hit Back To Black were filmed in Abney Park Cemetery among the gravestones
Stoke Newington was once the heart of London's Quaker community – many of the grandest buildings in the area were built by them
Daniel Defoe, a writer and famed political non-conformist, lived in Stoke Newington and took his inspiration for his most famous work, Robinson Crusoe, from the story of a local resident's son
Why Stoke Newington?
Affectionally nicknamed Stokey by its residents, Stoke Newington is a vibrant locality historically known as a hotspot for quirky eccentrics and young creatives. Boasting a number of older-style buildings and Stoke Newington Church Street, the longest street name in London, these days the area boasts a welcoming and diverse community with plenty of local clubs, bars and restaurants to keep you entertained. The main streets are also lined with independent bookshops, vintage homeware stores and plenty of gift and clothing retailers.
Over the years, Stoke Newington has retained a strong sense of community spirit and identity. With an array of fantastic schools located close by and plenty of stunning Victorian properties only minutes from peaceful green spaces, Stoke Newington is an attractive area to both working professionals and families alike. The area also has excellent transport links in and out of London's busy city centre and remains a popular spot for Londoners seeking Saturday brunch or an afternoon drink in the sun.
Architecture & Property
The Quakers, which are one of the oldest communities in Stoke Newington, are largely responsible for architecture in the area. They built a meeting house in Yoakley Road in 1827, as well as Clissold House, now Clissold Park Café. Many of the homes along Church Street and High Street were also built by the Quaker community.
Stoke Newington boasts a number of elegant Victorian properties of varying sizes. These homes can be seen in streets south of Church Street as well as on Clissold Crescent and Carysfort Road. Take a wander down to the cemetery and you'll be able to spot wide, tree-lined roads featuring gorgeous Victorian terraces. Many of the properties along Church Street enjoy listed status, with a wonderful collection of Georgian townhouses. There are also the grand 19th-century properties overlooking Clissold park.
Going Out
Visit Black Pig With White Pearls on the High Street for an outstanding selection of tapas. Rasa is also a must-visit for delicious south Indian cuisine. Thai restaurant Yum Yum has been a staple in the community for years and is always packed. For delivery, Best Turkish Kebab on Stoke Newington Road frequently receives top ratings and is considered one of the best kebab restaurants in London.
For more than 25 years, the Vortex Jazz Club on Gillett Square has served as a stage for jazz artists, providing an opportunity for both upcoming and seasoned players to showcase their talents. There's also the Auld Shillelagh, one of the most well-known hangouts in Stoke Newington which boasts the best Guinness north of the river. There's also The Jolly Butchers on High Street was once ranked among the top ten pubs in Britain by The Guardian.
The Arcola Theatre hosts more than 60 performances and events annually and was once called a "powerhouse of new art" by The Observer. For independent cinema, the Rio Cinema on Kingsland Road screens arthouse and foreign-language films. The Stoke Newington Literary Festival also takes place in June and provides workshops, talks, concerts and even walking tours.
Local Amenities
Every Saturday residents and visitors alike flock to the Famers' Market for organic produce
Everyday shopping needs are fully catered to with multiple national and international supermarkets, including Sainsbury's, Tesco and Morrisons.
For vintage furniture, The Cobbled Yard boasts a unique collection of antiques.
Stringed instruments can be bought sold, valued and repaired at Bridgewood & Neizert.
Stoke Newington Bookshop is a must-see before whiling away the hours in one of Stoke Newington's many cafes.
The Castle Climbing Centre, situated in a Grade II listed Victorian water pumping station, has five floors of indoor climbing facilities and is a must-see for beginners and experienced climbers alike.
A variety of music scores are available for rent at Stoke Newington Library. Open seven days a week, the library hosts regular reading groups for people of all ages and skill levels.
The West Reservoir Centre on Green Lanes is a hub of water-based activities, offering training in both sailing and kayaking.
Green Spaces
Clissold Park is a 55-acre neighbourhood park with tennis courts, a bowling alley, stunning lakes, an aviary and even an animal enclosure with deer, goats, and chickens. The 18th-century Grade II-listed Clissold House also houses a charming cafe.
Abney Park Cemetery has a wooded park and nature reserve. Admission is free. However, there are many activities available including guided nature walks and wooden spoon carving.
Education
Stoke Newington boasts a number of exceptional schools including William Patten on Church Street and Grazebrook on Lordship Road. There is only one Stoke Newington School and Sixth Form, a media arts and science college, is the only public secondary school in the region. In the neighbouring neighbourhood of Stamford Hill, there are also a number of Jewish schools.
Transport Links
Trains
From Stoke Newington, Liverpool Street can easily be reached on the West Anglia Line. Quick access to Shoreditch and Docklands can be made via Dalston Junction and Dalston Kingsland which are both crossed by the Overground line.
Buses
Bus routes to Stoke Newington include the 67 to Aldgate, 73 to Victoria, 76 and 243 to Waterloo and 149 to London Bridge.
Cycle
Local cyclists can travel along a scenic canal-side route that passes the Olympic site and Broadway Market.