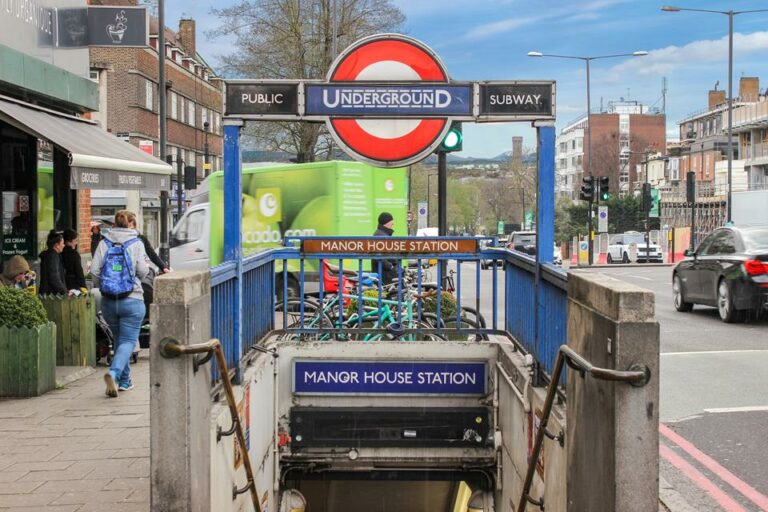 A tight-knit, well-connected community, Harringay boasts a village-like atmosphere within the limits of vibrant North London. A stone's throw from a terrific array of restaurants, cafes and pubs, Harringay is popular with young and old alike and is considered one of the most desirable areas in London. This results from the Borough of Haringey's undeniable community-centric vibe, which also encompasses Muswell Hill, Crouch End and Highgate as well as quite a few up-and-coming areas including Wood Green and Tottenham.
Did You Know?
Harringay has won Green Flag status for eight of its green spaces – the highest number awarded to any borough in London.
Green Lanes was originally a drovers' route used to move cattle from the field of Hertfordshire to the Smithfield meat market.
Famous comedy duo Laurel and Hardy are said to have stayed at the Queen's Hotel, now a gastropub called the Queen's Head.
Why Harringay?
In just 15 years, Harringay has transformed into a unique, thriving community with leafy, lush open spaces and excellent transport links. With bustling streets filled wide election of Mediterranean cuisine. In recent years several trendy cafes and child-friendly venues have also popped up, as more young people and families gravitate to the area.
A large proportion of Harringay is leafy and green with close proximity to the schools. A strong community feel has made the area an attractive place to buy in recent years, with many first-time buyers and young families seeking out a village vibe only a stone's throw from busy central London.
Architecture & Property
Harringay offers quite a mix between converted Victorian terraces and more contemporary developments. Within the Harringay Ladder, the old Victorian Terraces maintain their spacious interiors and traditional exterior decor.
Going Out
There are several wonderful eateries in and around Harringay. There are several excellent cafés and eateries in nearby Crouch End including Banner's, a local favourite that has been offering a substantial selection of breakfast items, sandwiches and international delicacies since 1992. At Hot Pepper Jelly Cafe, the vegan and vegetarian all-day breakfast and sandwich menu is the star, while Max's Sandwich Shop on Crouch Hill, which is modelled after a New York deli, is well-known for its extravagant sandwiches. Stroud Green Road boasts a selection of authentic Italian, Indian and Thai restaurants. Nearby, Green Road is also home to a plethora of Turkish ocakbaş grill eateries.
If nightlife is what you're after, Tottenham Hale's Beavertown Brewery includes a tap room where you can try a selection of regional brews. The Beehive is another supporter of regional beers and offers a sizable family-friendly bar that frequently hosts DJ nights and life-drawing lessons. The freshly renovated Harringay Arms in Crouch End has been transformed into a cosy local pub with artisan beers, cask ales, pizza and gin cocktails on the menu. There's also The Faltering Fullback. Tucked away on a backstreet corner next to Finsbury Park, it's another popular option with locals because of its distinctive, bric-a-brac-filled interior, flower-adorned yard and terraces.
For movie buffs, there are two multiplex theatres, Cineworld and Vue, in nearby Wood Green. In Crouch End, you'll also find the multi-screen Picturehouse and ArtHouse Crouch End. Another choice is The Everyman Muswell Hill and of course, you can catch a variety of films, plays, comedies and dance performances at the purpose-built Bernie Grant Arts Centre in Tottenham.
There's also Finsbury Park, a large summer festival and outdoor concert venue, and the annual Crouch End Festival, one of the country's biggest community-organised art festivals celebrating local talent in film, music, spoken word and poetry, the visual arts and drama/theatre.
Local Amenities
Affectionately known as 'Ally Pally', Alexandra Palace is a landmark and local favourite encircled by expansive parkland. It's also well-known for its expansive vistas of London. The original palace of the people was constructed in 1873, at the height of Victorian opulence. Today the palace, which hosted the first regular TV broadcast in history in the 1930s, serves as a location for special occasions, concerts, competitions and exhibitions. As well as the ice rink, boating lake and pitch and putt, locals and tourists alike can enjoy the recently reopened theatre.
In nearby Crouch End, residents can enjoy the Park Road Lido, a 50m-long heated outdoor pool. One of few of its kind in the city of London, the pool has been refurbished and enhanced in recent years with new water features and a cafe.
With over 40 stalls of fresh produce, rare-breed meats, artisan baked goods, street food and locally produced honey, jams and juices, the Alexandra Palace Farmer's Market is the biggest and most popular market in London – it's also a firm favourite for locals and visitors alike.
Green Spaces
In a neighbourhood with several parks, recreation areas, and open spaces, the historic Highgate Wood stands out as one of the most popular local destinations for a lovely stroll, complete with a sizable playground and a top-notch cafe. You can also walk from Alexandra Palace to Finsbury Park along the 4.5-mile Parkland Walk, which follows a historic railway route.
 Education
With over 50 primary schools, 12 secondary schools, four special schools and a student assistance centre, it's no wonder the borough of Haringey is so popular with families. At primary level, options include Chestnuts, St. Mary's Priory RC, North and South Harringay, Woodberry Down, Coleridge, Weston Park and Rokesly Juniors. The co-educational Skinners' Academy, one of the state secondary schools, opened in the south of the borough in 2010 and offers cutting-edge facilities. For children aged 11 to 16 in the Crouch End region, Highgate Wood is another popular option. There's also the foundation Fortismere School in Muswell Hill, the preferred secondary school in the neighbourhood due to its high levels of academic and athletic achievement.
Transport Links
Trains
With several stops on both the London Overground and Underground network, Haringey is easily reached by train or tube.
On a direct route into Liverpool Street, White Hart Lane, Bruce Grove, and Seven Sisters each take between 20 and 23 minutes. Liverpool Street can be reached in 15 minutes from Tottenham Hale. Additionally, trains that run straight to Old Street and Moorgate stop at Bowes Park, Hornsey, Alexandra Palace, and Harringay. Barking in the east and Richmond in the west are connected by London Overground stations at South Tottenham, Harringay Green Lanes, and Crouch Hill.
Haringey is also readily accessible by tube and has stops at Seven Sisters and Tottenham Hale on the Victoria line. Highgate is on the Northern line and Bounds Green, Wood Green and Turnpike Lane are all on the Piccadilly line.
Buses
The 141 into Old Street, the city and London Bridge, the 29 to Trafalgar Square and the 67 to Shoreditch and Aldgate are among the buses that travel through nearby Wood Green. Several buses, notably the 149 to London Bridge and the 243 and 76 to Waterloo, go down the A10 from Tottenham to Stoke Newington and the City (all 24-hour).
Cycle
Cycling facilities, such as cycle parking, are improving throughout the borough of Haringey. Many routes can be taken through parks and quieter roads. There's also the Cycle Superhighway 1 which runs from Liverpool Street to White Hart Lane train station.