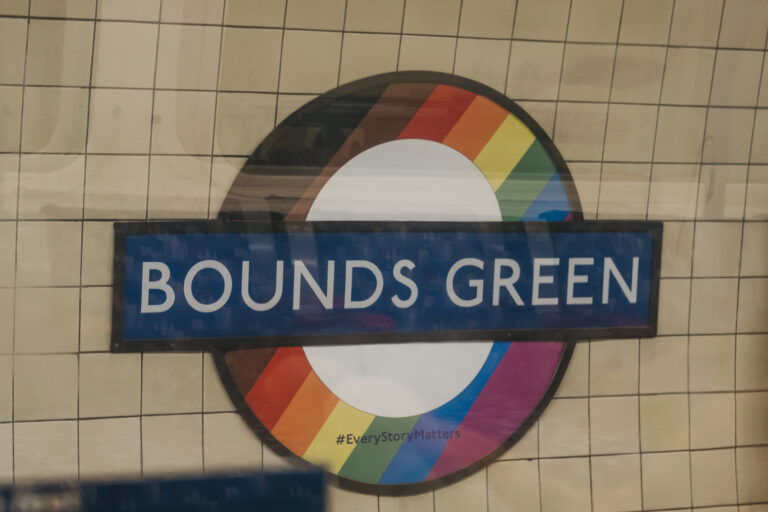 Until the late 19th century, the historic locality of Bounds Green was a small farming hamlet with brickworks, a tavern and a few cottages. Today, it's a vibrant and diverse area popular with families as a result of the outstanding schools, exceptional transport links and peaceful, village-like ambience only a stone's throw from Piccadilly Station.
Did You Know?
Bounds Green was first recorded in the 13th century as Le Boundes which may have derived from a family that lived in the area although the area allegedly earned its modern name from the Bounds Green Farm.
The underground station at Bounds Green, which still to this day retains its stunning 1930s Art Deco interior, was used as an air-raid shelter during the Blitz of Britain in World War II. People slept on the platforms and between the escalators on the stairs.
Bounds Green is a very multicultural area – roughly half of the pupils at Bounds Green School speak English as a second language. The largest ethnic group in the area is Congolese.
Why Bounds Greens?
The name Bounds Green comes from the former Bounds Green Farm which was situated some 500 metres North West of the area's underground station. Originally a popular overnight spot for travellers and artists heading into or out of central London, Bounds Green has firm historical roots that can still be seen today in the peaceful green spaces, stunning Art Deco-style subway station and grand period properties present in the area.
With excellent primary and secondary schools, an amazing selection of international cafes and restaurants and an underground station running directly into central London, Bounds Green is a fantastic area for both working professionals and families looking for a little peace and quiet away from the hustle and bustle of the capital.
Architecture & Property
There's a little something for everyone in Bounds Green. The area boasts an ecliptic mix of Victorian, Edwardian and Art Deco homes as well as more modern new builds. Although prices are higher closer to Muswell Hill and Alexandra Palace, parts of Bounds Green are still very affordable and as a result, the area has attracted a number of families, working professionals and students in recent years.
Going Out
In Bounds Green, you'll not be short of choice when it comes to going out. At The Ranalagh, you'll find outstanding pub grub with trendy lagers and ales. Charlie's Bakery is a local favourite for vegan cakes and great coffee. There's also Boyden's Kitchen serving up exceptional brunch and lunch with authentic American and English breakfasts, homemade cakes and coffee.
The Green Rooms is an art-centric hotel boasting a lovely bar and a plethora of pop-up restaurants. There's also The Prince, a traditional pub with a large ale section, Vrisaki, an authentic Greek restaurant and The Blue House Yard, which features small sheds housing a variety of micro-businesses and stalls.
Local Amenities
For arts, culture and exceptional coffee, there's The Step – a bohemian-style gallery and café housed in a gorgeous Edwardian house.
The award-winning Sunshine Garden Centre is an independent garden centre in the heart of Bounds Green. For more than 30 years, it's been a local go-to for flora, fauna and coffee at the centre's Sol-E-Mio café.
Bounds Green is largely made up of small, independent stores. The closest shopping centre is in nearby Wood Green.
Pitch and Putt in Alexandra Park combines the fun of mini-golf with splendid views of London.
The Laboratory Spa & Health Club has a bright, airy gym, spa and freshwater pool.
Green Spaces
From Broomfield to Pymmes Brook, to Arnos Park and Oakleigh Park, there are plenty of lush green spaces in and around the community of Bounds Green to enjoy.
Education
Bounds Green has a number of exceptional schools in the area. Primary schools include St Martin of Porres Catholic, Bounds Green School and St Michael's CofE. There is also Rhodes Avenue and Bowes, which are both rated outstanding by Ofsted.
Secondary schools include Heartlands High, St Anne's Catholic High School for girls and Alexandra Park school.
Transport Links
Trains
Bounds Green is on the Piccadilly line, meaning residents can be at Piccadilly Circus in 26 minutes. Bowes Park and Alexandra Palace stations are on the Hertford-Moorgate line, meaning there are three trains an hour via Finsbury Park, Highbury & Islington and Old Street to the City (22 minutes).
Buses
There are several buses that run through Bounds Green, including the 102, 184, 221, 299 and the night bus N91.